Win A Once-In-A-Lifetime Trip to Munich for Two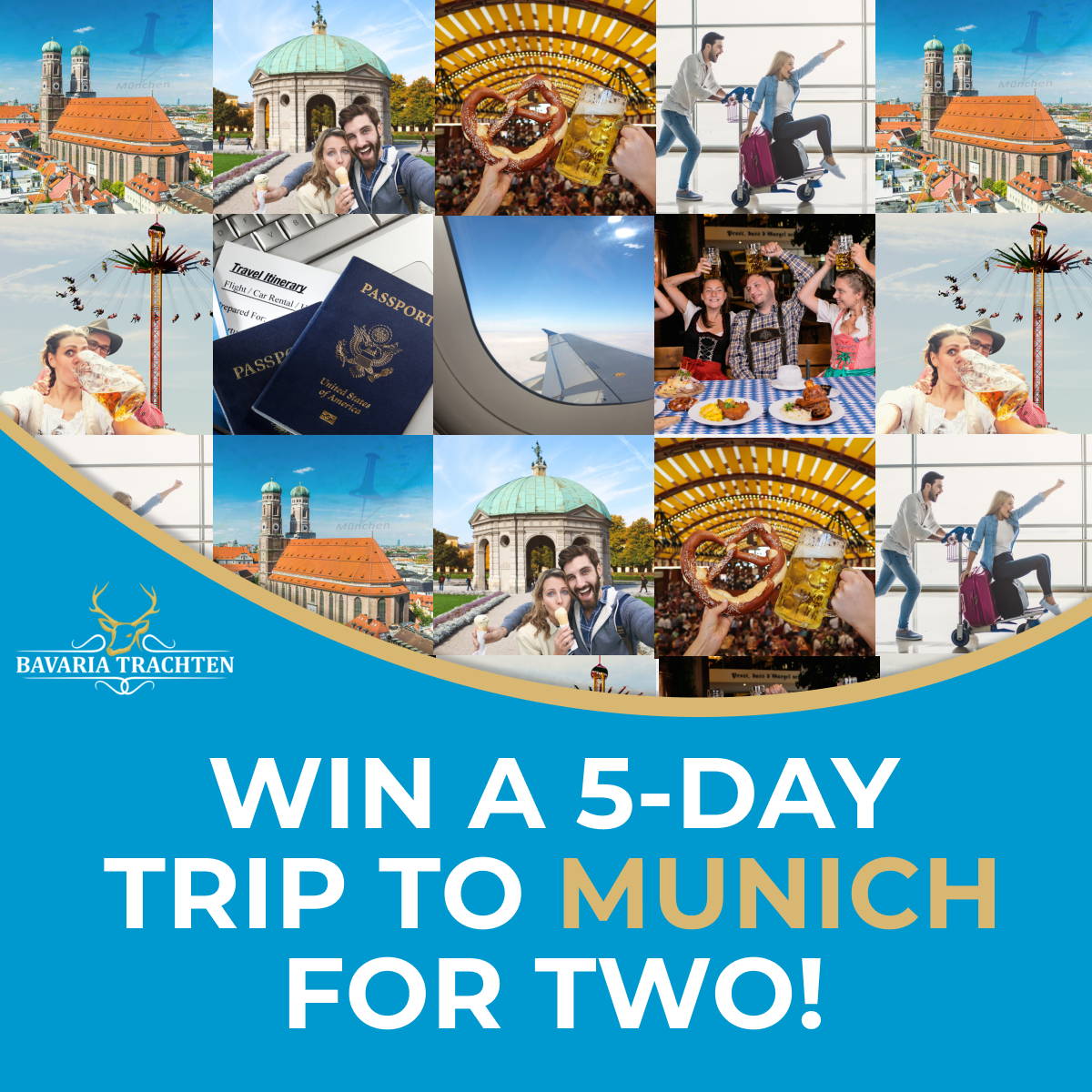 ENTER YOUR NAME AND EMAIL ADDRESS TO WIN!
EVER WANTED TO TAKE YOUR SIGNIFICANT OTHER ON AN ADVENTURE TO EUROPE?
WE ARE SENDING YOU AND A PERSON OF YOUR CHOICE ON A 5 DAYS TRIP GERMANY.
To experience Munich like a local, packed with action, culture and fun!
This is your chance to go on a once-in-a-lifetime trip and make memories that will last forever!
Winner will be selected in:
Disclaimers for participants:
1. Only USA residents qualify.
2. The winner gets to pick the date of travel.
3. The prize includes a flight for two people from a US international airport to Munich.
4. The prize includes accommodation for two people.
5. We provide 100$ designated strictly for Beer.
6. The prize includes a service of a local guide to show you around the town
© 2022 BAVARIA TRACHTEN. ALL RIGHTS RESERVED.